These testimonials and client feedback have been gathered over time from clients who have participated in Real Estate Coaching Hub training sessions that Darren has delivered to a variety of companies across different locations.
A Few Of The Brands We've Worked With...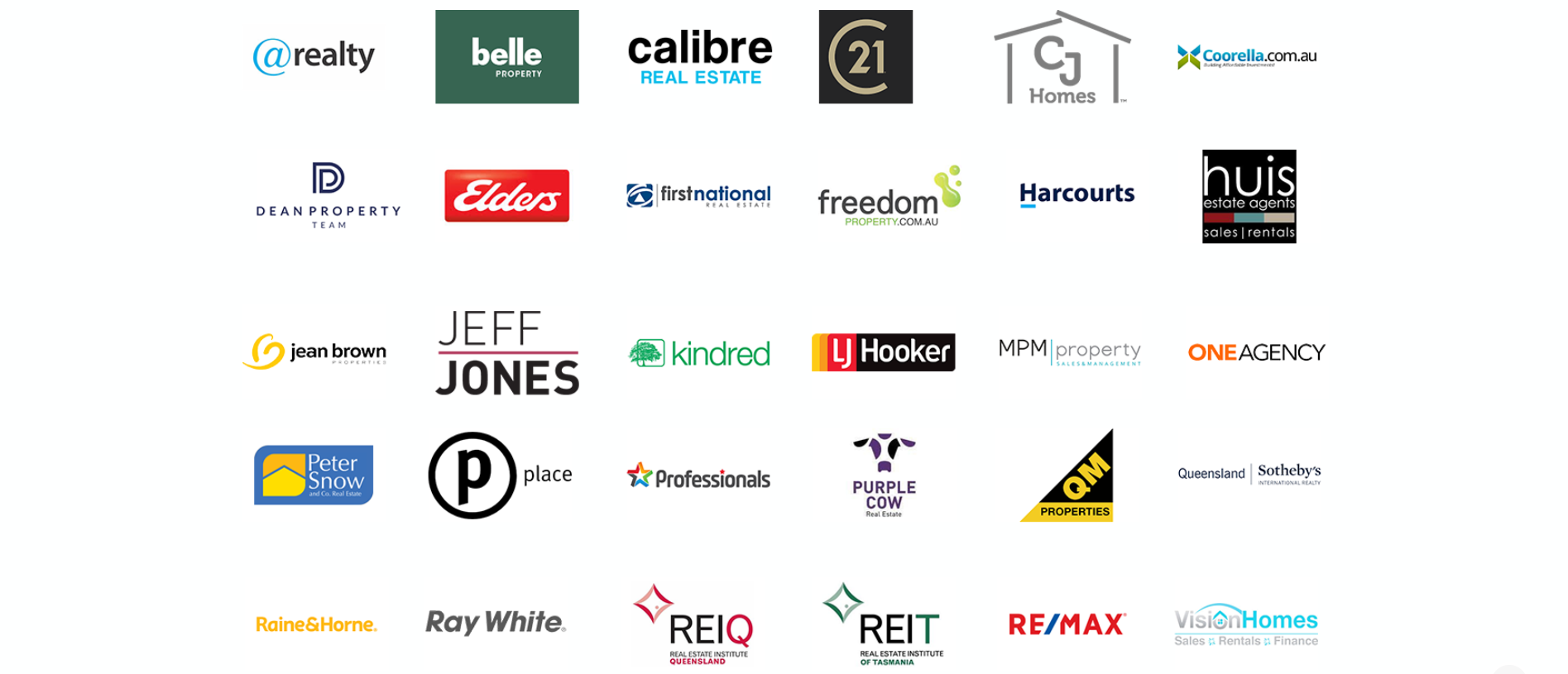 Really enjoyed the training.  I am feeling much more confident!

Great session, plenty of interaction, good content.

Thanks Darren, It was great to meet you yesterday, and I thank you for the quality content of your training.  Jacky and I were discussing points to implement, and hope to work on that today.

Thanks so much I love your material, it was great seeing you again.  I really enjoyed your training last week.

AWESOME! Great resource to help forecast a successful 2016. Really appreciate the effort you've gone to in creating your materials – I have ambitions in branching out later in my career and looking at an education role (which I started studying at university) and you're a living embodiment of a successful journey on that path.

It was refreshing to have someone in with a calm demeanour that isn't there for a quick motivational boost but rather leaving a lasting impression. Dan & I are growing at a pace that we are starting to lose control of and you were able to slow things down for us and put things back in perspective.

Thoroughly enjoyed the presentation.  Helped me to see where to start to make improvements.

Timely, professional, beneficial.

The best training session I've been to in 10 years.

Enjoyable and valuable information.

Really got valuable information to help me in my business.  Very informative – great content!
Great speaker, very good information to implement into your business.

Darren was great.  Very organised and runs a relaxed and focused session.  I find it hard to believe that there were only 10 people here, the content and delivery was great.

When asked… In general how would you rate today's program content?  10 out of 10.

Good general overview of marketing and a reminder of what most of us know, but are not doing.

Darren covered so much and was very engaging.  Very informative and great takeaways.